Huge news broke this morning as David Tennant and Billie Piper have been confirmed for the 50th anniversary.
From Doctor Who Official twitter
https://twitter.com/bbcdoctorwho/status/317980963969839104
Yes folks, David Tennant is officially back – and so is Billy Piper and veteran actor John Hurt – according to an article in Bleeding Cool.
Also, on DoctorWho.TV.UK, we're provided this direct scan from this month's Doctor Who Magazine!
Finally, the popular facebook group Doctor Who and the Tardis by Craig Hurle says this is the official storyline:
On November 23rd, the Doctor's greatest secret is in jeopardy. Time is running out for the Doctor & Clara because the prophecy warns that on the Fields of Trenzalore the First Question will be asked and it should never EVER be answered.

The Eleventh has fallen, Trenzalore is waiting, the question will be asked and silence will fall.

The Tenth Doctor and Rose Tyler are CONFIRMED for the 50th Anniversary. Official storyline and further detail are yet to be announced.
Of course, we'll have much more on this on Episode 34 of Transmissions of Atlantis next week!
Hey there folks, we are all in on season premieres this week. First we look at the premiere of Game of Thrones and give you some juicy spoilers that we expect to see this season. Then later it's all about the Bells of St. John – the series 7B premiere of Doctor Who coming this weekend.
Who are the villains, what type of episode will it be? We'll give you the scoop. As always, we'll review the latest episode of the Walking Dead and give you all the latest sci-fi and horror news – including some disturbing info on Star Wars Clone Wars.
We have an occurrence as rare as a solar eclipse – JC admits he was wrong. We have some Doctor Who 50th anniversary scoopage and in Legacy Who Redux, we introduce you properly to the First Doctor.
All this and more from Transmissions From Atlantis!
Schedule and links after the jump!
Podcast: Play in new window | Download
On this episode, the ESO crew sing of ice and fire! Bobby thought this was another musical episode, so he steps away while Mike and Mike are joined by Jessa Phillips (GoodtoBeaGeek.com), Rita De La Torre (Transmissions from Atlantis), Tara (Ice and Fire Con), and listener Jon Kenoyer for a review of the novels by … Continue reading →
Podcast: Play in new window | Download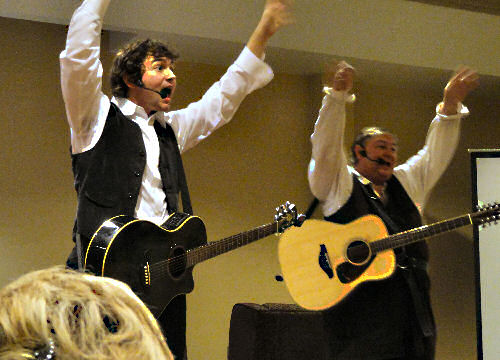 The Ken Spivey Band will be releasing their second Time Lord Rock album Memorial Day Weekend at TimeGate, Atlanta.  That same week, the album will go on sale on iTunes and Amazon.com